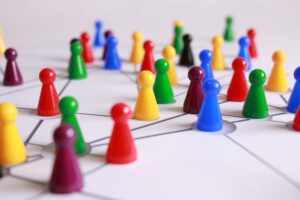 As we  count down the days to our exclusive event on September 20th, we invite you to embark on a journey into the captivating world of family offices and their profound impact on the landscape of wealth management and investment. This event promises to be a unique exploration, delving deep into the intricate workings of family offices and revealing their transformative influence.
The Essence of Family Offices: A Recap
These private wealth management advisory firms are tailored to serve ultra-high-net-worth (UHNW) investors, offering a level of flexibility and personalization that traditional financial institutions simply cannot match. Beyond investment advisory services, family offices provide a comprehensive suite of offerings, including succession planning, generational wealth transfer coordination, philanthropic support, and lifestyle management.
Discovering the Value Proposition
Each family office relationship is unique, tailored to meet the distinct needs and aspirations of the family it serves.
Services That Set Family Offices Apart
1. Investment Advisory & Oversight: Family offices serve as unbiased advisors, prioritizing their clients' best interests and offering transparency in investment decisions.
2.Tax and Legal Advice: Access to expert advice in these areas is crucial for wealthy families, ensuring compliance with laws and optimal financial planning.
3. Privacy: Family offices act as central points of contact, mitigating concerns about sharing sensitive information while coordinating with various institutions and advisors.
Join Us on September 20th
As we prepare to unveil the intricate world of family offices, we invite you to join us on September 20th for an enlightening event. This gathering will provide a unique opportunity to gain deeper insights into the strategies that drive success in the realm of high-net-worth wealth management.
Together, we will uncover how family offices play an indispensable role in securing and managing the financial well-being of UHNW individuals while preserving their legacies for generations to come. This event promises to be an exclusive and enriching experience, and we look forward to sharing it with you.
Mark your calendars for September 20th, and prepare to unlock the power of family offices with us. Reserve your spot today and be part of this extraordinary exploration into the world of wealth management and investment. We can't wait to welcome you to this unique journey of discovery.
To register follow the link https://www.altruinstitute.com/
If you have any questions or require assistance, please don't hesitate to contact asya@altruinstitute.com
Reference
Fire Capital Management. Family Office White Paper: Tailored Service for Ultra-High Net Worth Families. https://www.firecapitalmanagement.com/