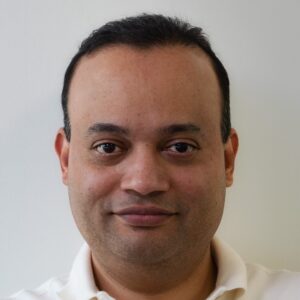 Adityo Prakash is a distinguished technologist and entrepreneurial luminary with a remarkable career spanning more than two decades.
He is the visionary CEO of Verseon, a position he has held since 2002. Under his adept leadership, Verseon has become a pioneering force in the realm of drug discovery.
Adityo's multifaceted role encompasses spearheading the development of an avant-garde drug discovery platform, curating a diverse portfolio of groundbreaking drugs, and crafting the company's overarching business strategy. The primary mission at Verseon is to revolutionize the healthcare landscape by creating an array of innovative medicines and healthspan products that redefine the paradigms of disease prevention and treatment.
Prior to his tenure at Verseon, Adityo Prakash was at the helm of Pulsent Corporation as its CEO from 1997 to 2002. He was a co-founder of Pulsent and made indelible contributions by inventing foundational technologies that underpin contemporary video streaming, thereby reshaping the digital media landscape.
Adityo Prakash's illustrious career is marked by an unwavering commitment to founding companies that provide science-based solutions to some of society's most pressing challenges. He earned his Bachelor of Science degree in Mathematics and Physics from the prestigious California Institute of Technology (Caltech). With a legacy of innovation, he continues to be a driving force in the development of transformative technologies that have a profound impact on the world.
Mr. Prakash currently resides in Fremont, California.