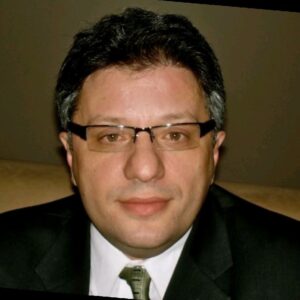 Alexander Gordin, is an accomplished international merchant banker and risk management expert with a distinguished career spanning over 30 years.
He holds an MBA from the Wharton School at the University of Pennsylvania and a Bachelor of Science in Management Information Systems from New York University's Tandon School of Engineering.
Gordin has demonstrated his entrepreneurial instincts and strategic financial skills in a wide range of industries and across more than 30 countries.
Notable experiences in his career include co-founding and serving as Chairman of the Board for the Rebuilding Ukraine Agency, a non-governmental multidisciplinary rapid deployment organization. Here, he has been instrumental in fostering foreign direct investment transactions, totaling $286 million, to aid Ukraine's post-conflict reconstruction, with a specific focus on building materials, real estate, and agriculture segments.
He is also the Co-Founder and Director of Broad Street Capital Group, a role that has seen him manage cross-border transaction portfolios, including acquisitions, financing, and credit lines in various countries and sectors.
Gordin's commitment to international development and economic growth is evident in his role as a Trustee of the Princeton Council on World Affairs, where he contributed to the improvement of over 50 emerging and frontier countries by promoting economic and social development.
As an author, his book "Fluent In Foreign Business" has been a valuable resource for American exporters, investors, and franchisors seeking to expand abroad and for foreign companies looking to tap North American markets effectively.
His multifaceted career has also included advisory roles with organizations like the UNDP and the Rebuilding Ukraine Association Inc., as well as positions with Radio Communications International Corp, Motorola Inc, SCORE Mentors, and the U.S. Chamber of Commerce. His dedication extends to humanitarian efforts, including his roles with HIAS and the Navy League of the United States, where he mentored at the Navy League STEM Institute.
Through his extensive experience, Alexander Gordin has emerged as a leading figure in international business and finance, significantly contributing to economic development, strategic finance, and humanitarian initiatives.
Mr. Gordin resides in New York.