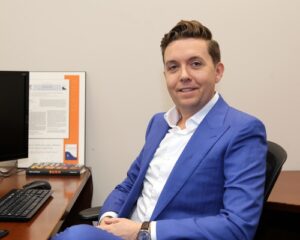 Andrew is the co-founder and Chief Executive Officer of CHAR Technologies Ltd., a cleantech development and services company based in Toronto, Ontario.
He is also the co-inventor of SulfaCHAR, a key technology developed by CHAR Technologies. Andrew's journey in the cleantech industry began after he had a eureka moment in the lab, which led to the founding of CHAR Technologies. He holds a MASc degree in Chemical Engineering from the University of Toronto.
In addition to his engineering background, Andrew earned a Master's Degree in Business, Entrepreneurship, and Technology (MBET) from the University of Waterloo. During his academic journey, Andrew showcased his entrepreneurial talents by winning the IBK Capital Ivey Business Plan Competition.
Under Andrew's leadership, CHAR Technologies has made significant strides in the cleantech sector. The company specializes in biocarbon development, including activated charcoal, known as 'SulfaCHAR,' and solid biofuel, 'CleanFyre.' They also provide custom equipment for industrial air and water treatment, as well as various environmental management, site investigation, remediation, engineering, and resource efficiency services.
Andrew's work extends beyond the corporate world, as he strives to make the world a better place.
His notable recognitions include being named the OBBA's Young Entrepreneur of the Year and leading CHAR Technologies to be recognized as one of the CIX Top 20 Most Innovative Public Companies. Andrew excels in providing both clients and staff with clear guidance and actionable insights, contributing to the advancement of a sustainable and cleaner world.
Mr. White currently resides in Toronto, Canada.
LinkedIn