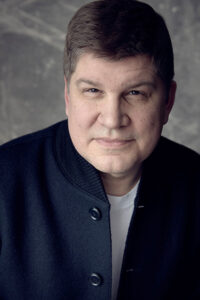 Dr. Frederick Giarrusso is an accomplished business leader with a two-decade track record of launching pioneering ventures in diverse industries.
He has made significant contributions to the fields of software, aerospace, consumer products, energy, and financial services.As the Founder and CEO of Finance Technology Leverage, Frederick focuses on financing innovative projects in aerospace, energy, and industrial technology sectors. His leadership and expertise have played a pivotal role in advancing these industries.
Formerly a Managing Director at Llenroc Capital, an investment management firm, Frederick lent his insights and guidance to companies of varying sizes and industries.
His role as Managing Partner at Decision Strategies, an international strategy consulting firm, involved helping global clients in the energy and life sciences sectors tackle critical challenges.
As the Founder and CEO of Data Digest Corporation, Frederick was instrumental in pioneering predictive analytics, a form of machine learning now considered an industry standard.
In 1996, he co-founded Rotary Rocket Company, contributing to the transformation of the aerospace industry and the establishment of the private space sector.Frederick holds a Ph.D. in management science and engineering from Stanford University, complemented by studies in electrical engineering at Washington University and computer science and mathematics at Princeton University.
Mr. Giarrusso currently resides in Menlo Park, California.