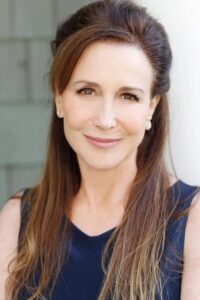 Emily Gold Mears is a citizen scientist, research analyst, biohacker, and author with a passion for revolutionizing healthcare.
As a former attorney, she transitioned her advocacy efforts toward a mission to optimize health through in-depth research and scientific analysis. Her research centers on the convergence of functional and allopathic medicine, emphasizing the crucial role individuals play in becoming their own health advocates.
Emily is an active contributor to various nonprofit organizations, many of which are dedicated to health-related research and advancements.
She has served as the Advisory Board Co-Chair at the Franca Fund for Preventive Genomics since September 2019, working on promoting preventive genomics and fostering scientific and cultural goals. In her role at the Aspen Brain Institute, where she has been a board member since October 2018, she contributes to the Expert Speaker Series Committee and heads the legal committee.
Furthermore, Emily Mears has been a dedicated member of the Board of Directors for KCRW since November 2013 and is actively involved in the Governance Committee as the secretary. She also serves on the Society of Fellows Advisory Committee for The Aspen Institute and has been a Member of the Board of Directors for the UCLA Longevity Center since January 2013.
Her extensive experience, combined with her background in law, makes her a prominent figure in advocating for health and wellness. Emily holds a B.A. in History from the University of California, Berkeley, and a J.D. in Law from the University of the Pacific – McGeorge School of Law.
Ms. Mears currently resides in LA, California.