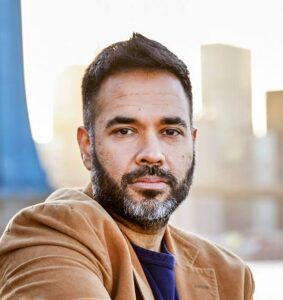 Gabo Arora is an esteemed immersive artist, entrepreneur, and former UN diplomat renowned for his pioneering work in virtual and augmented reality.
His creations, notably housed in the permanent collection at the Museum of Modern Art in New York (MoMA), have redefined storytelling through immersive experiences.
With a knack for impactful fundraising, Arora has orchestrated campaigns that have raised millions for organizations like the United Nations, UNICEF, USC Shoah Foundation, and the Nobel Peace Prize committee. His distinction as the UN's inaugural Creative Director is complemented by his membership in the Council on Foreign Relations.
Arora spearheads the Immersive Storytelling and Emerging Technologies (ISET) department at Johns Hopkins University, a unique academic venture that explores the potential of technologies like virtual reality and artificial intelligence for artistic expression and social impact.
As the Founder and Chairman of LIGHTSHED.IO, a creative tech and production studio based in Brooklyn, Arora continues to push the boundaries of immersive experiences.
He holds a Master of Arts degree in International Development and Economics from the Johns Hopkins School of Advanced International Studies (SAIS) and graduated Magna Cum Laude with a Bachelor of Arts degree in Philosophy & Film from New York University. His multifaceted career emphasizes his unwavering commitment to advancing technology and storytelling for societal betterment.
Location Brooklyn,NY.
1
LinkedIn
---
.