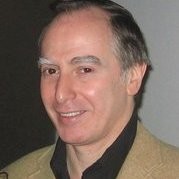 Ian Shapolsky is a seasoned professional who has played key roles in various ventures over the years.
With extensive experience and expertise in the real estate investment and development sector, he serves as the Principal of the Shapolsky Family Office, a single-family office that focuses on real estate investment and development, as well as investments in non-correlated assets. His tenure in this role, spanning nearly a decade, underscores his dedication to the field.
Furthermore, Ian has been at the helm of Shapolsky Real Estate since 1992. This boutique real estate investment and brokerage firm specializes in New York City real estate investments, sales, and rentals, while also being actively involved in Palm Beach County, Florida. With over three decades of commitment to this endeavor, Ian's expertise in the real estate market is truly remarkable.
Beyond the realm of real estate, Ian Shapolsky is the Director of The Anita Shapolsky Gallery, a gallery known for its focus on abstract art from the 1950s and 1960s. The gallery represents artists from diverse backgrounds and even includes artist estates within its collection. Under Ian's leadership, the gallery has evolved and expanded, including the recent opening of the Anita Shapolsky Gallery in SOHO.
Moreover, Ian is connected to the AS Art Foundation, a non-profit organization founded by Anita Shapolsky in 1998. The foundation is dedicated to promoting the visual and musical arts and provides educational programs, exhibitions, and select contemporary artworks in Pennsylvania and New York City.
Ian's journey in the professional world has been enriched by his academic background, having earned a Bachelor of Science in Economics from Lehigh University College of Business.
Ian Shapolsky's career demonstrates his deep involvement in real estate, art, and philanthropy, illustrating his multifaceted contributions across different domains.
Mr. Shapolsky currently resides in New York.