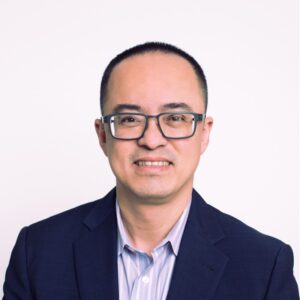 James Tu is a dedicated investor with a strong focus on environmental, human, and business performance, striving for triple-bottom-line impact.
Since 2011, he has invested in and advised companies in the climate–positive sector, encompassing energy efficiency, renewable energy, and more.
Currently, James serves as a Climate Tech Advisor at the Anthropocene Institute, guiding deep-tech industry developments for maximum decarbonization impact.
He also acts as a Board Advisor for companies like Growlity, Infintium Fuel Cell Systems, and Vitality IO, contributing to sustainability consulting, hydrogen power solutions, and real-time building energy management platforms.
As the Founder & CEO of Delta Energy Partners LLC, he leads projects aimed at achieving Net Zero using impactful energy technologies. Additionally, James is the Founder & Managing Partner of Fusion Park LLC, investing in innovative businesses addressing climate change.
His prior roles include serving as Chairman & CEO of Energy Focus Inc., where he oversaw a reorganization and focused on advanced lighting control technologies. James has a strong background in investment management and global macro strategies. He holds a B.S. in Electrical Engineering from National Tsing Hua University and an MBA in Finance from Baruch College.
His career is marked by a dedication to sustainability and positive global impact.
Mr. Tu resides in New York.