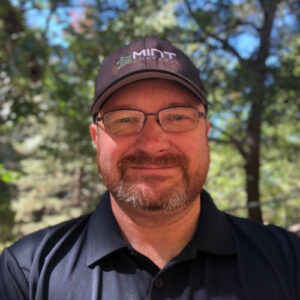 Jason Mindte is a technology expert with a strong background in Microsoft Net programming and SQL server.
He's a visionary entrepreneur known for founding Data Resolution in 2000, a pioneering cloud service provider that offered hosting services long before cloud hosting became widely recognized. Under his leadership, Data Resolution received recognition as the #1 ERP Cloud Service Provider in the United States by Microsoft in 2012 and 2013.
Driven by a passion for advanced technologies, Jason also founded Mint Controls, a company specializing in IoT (Internet of Things) services for industrial and government agencies. Mint Controls played a crucial role in designing and managing the Port Runner Suppression System (PRSS) at various Land Port of Entry (LPOE) locations in collaboration with the Department of Homeland Security.
His extensive experience includes collaborating with Marriott to provide innovative technology solutions for tracking, staff accountability, and loss prevention. Jason's approach to business emphasizes diversity and innovation among his employees, fostering the integration of new ideas.
Jason Mindte holds a Bachelor of Science (BS) in Information Technology from California State University-San Bernardino and boasts a notable track record of innovation and success in the technology sector.
Mr. Mindte currently resides in California.