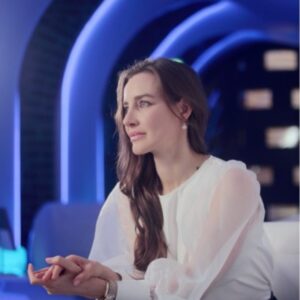 Kasia Zajkowska is an accomplished bioscientist and entrepreneur dedicated to revolutionizing the fields of longevity, health, and wellness. With a comprehensive background spanning over two decades in both academia and industry, Kasia has demonstrated her commitment to researching, developing, and introducing cutting-edge scientific advancements to the market. Holding a Bachelor's degree from the esteemed University of Cambridge, an MPhil in Bioscience Enterprise, and an MSc in Molecular Biotechnology, Kasia is currently pursuing her Ph.D. at ISM Paris.
Kasia's entrepreneurial journey has led to the establishment of two pioneering ventures. In March 2021, she founded Longevity Gate, which focuses on medical wellness, lifestyle, and longevity consulting, offering personalized solutions tailored to the real estate and hospitality industries. The company's mission is to enhance the value of real estate and hospitality assets by integrating advanced medical wellness and lifestyle solutions.
In January 2017, Kasia founded BelleCell Group, a distinguished health and wellness brand that specializes in longevity, biohacking, and medical wellness solutions. The company is renowned for its Molecular Wellness approach, which emphasizes regenerative solutions and cutting-edge technologies for preventive healthcare.
With her extensive educational background and unwavering entrepreneurial spirit, Kasia Zajkowska stands at the forefront of shaping and influencing healthcare trends, dedicated to promoting longevity, health, and wellness solutions.
Born in Poland. 
Ms.Zajkowska currently resides in the UK.