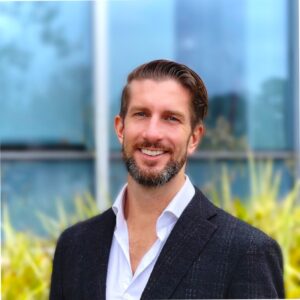 Phillip Kopp, an experienced entrepreneur and executive, possesses over two decades of expertise as a co-founder, President, or COO within early-stage technology startups.
His extensive skill set covers diverse areas, including business planning, product development, fundraising, supply chain management, financial modeling, operations, international business development, and more. Notably, he has contributed to over 15 US patents.
Phillip excels in product development across electronics, hardware, wireless, software, and various other tech domains.
His focus extends to international markets, particularly in Latin America (LATAM) and the Association of Southeast Asian Nations (ASEAN) regions.
He prioritizes disruptive industries with potential societal benefits, such as alternative energy and innovative financial products.
His successes encompass co-founding and executive management of Energy Eye, acquired by Group Somfy SA in 2009, and co-founding Digital Arbitrage, now known as Cloudbeds.
With a background in international business and strategic management, he graduated with honors from United States International University and Alliant International University.
As CTO at DCarbon Solutions in Dubai, United Arab Emirates, he leads innovation with MetaCloud, the hardware and processing backbone for the Net Zero Token Network (NZTwork). Phillip's career exemplifies unwavering commitment to innovation and transformative technology solutions.
Mr.Kopp resides in San Diego, CA.