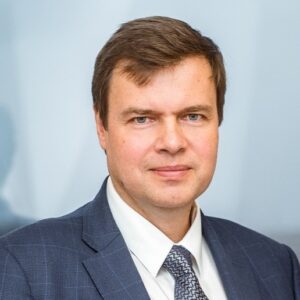 Sergiy Glazunov holds diverse leadership roles in international business and financial management, contributing his expertise to various industries across the globe.
As the Chief Executive Officer of Enwell Energy Plc since July 2017, he has demonstrated his ability to lead and navigate the ever-changing oil and gas sector effectively.
His professional journey includes the following significant positions:
In his current role, Glazunov serves as the President and CEO of the Rebuilding Ukraine Agency, a US-based member-owned international rapid deployment organization. Its primary mission is to aid Ukraine in rebuilding after the Russian war, focusing on emerging markets, organizational development, capital markets, and project management.
As the CEO of Enwell Energy Plc, he manages a highly focused oil and gas business that thrives in challenging but opportunity-rich times. His responsibilities span organizational development, board governance, and strategic mergers and acquisitions.
During his tenure with Smart Holding Group, where he worked for over twelve years, Glazunov held top executive roles, including Group Investment Director, CFO, and CEO of the Oil & Gas business. He played a pivotal part in the investment company's activities in areas such as metals and mining, oil and gas, agriculture, shipbuilding, and real estate.
Sergiy Glazunov also served as the First Vice President of Concern Avec & Co, managing and developing assets in Ukraine's Kharkiv region. His contributions spanned various sectors, including commercial real estate, insurance, dairy products, media, and social initiatives.
Before his international career, Glazunov worked as Vice President at JPMorgan Chase & Co, managing investment performance measurement, portfolio analysis, and client profitability programs.
He gained extensive research experience as a Graduate Research Assistant at Wayne State University, focusing on corporate finance matters and publishing research results in academic journals.During his career, he also held positions as a Financial Analyst at Ukrainian Selfreliance Michigan Federal Credit Union and as a Graduate Teaching Assistant at Michigan State University.
Glazunov's academic journey includes a Doctor of Philosophy (Ph.D.) in Mechanical Engineering from the National Transport University, a Master of Business Administration (MBA) from Wayne State University, a Master's degree in Statistics from Michigan State University, and a Bachelor's degree in Mathematics from Taras Shevchenko National University of Kyiv.
Mr. Glazunov resides Scarsdale, New York.