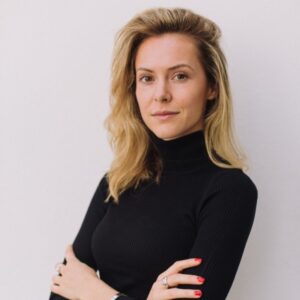 Stephanie currently serves as the Director of Sustainability at S&P Global Sustainable 1, with her base of operations in New York City.
Her core responsibilities revolve around forging partnerships and fostering business development with financial institution clients in North America.
In this pivotal role, Stephanie has collaborated closely with some of the region's most prominent institutional investors, investment banks, and private equity firms, with a particular focus on seamlessly integrating sustainability reporting and assessing new data.
Furthermore, Stephanie has been instrumental in assisting clients by offering expert guidance on implementing low-carbon strategies, conducting scenario analyses, managing sustainability data, and ensuring adherence to regulatory recommendations.
Her academic background includes a degree in politics, philosophy, and economics from the University of Virginia. Prior to her tenure at S&P Sustainable 1, Stephanie played a key role as a researcher at State Street, where her work centered on the critical realm of ESG integration in asset management and custody.
Ms. Potter resides in New York.