Warren A. Raiti is a seasoned Managing Attorney with a wealth of experience in capital markets and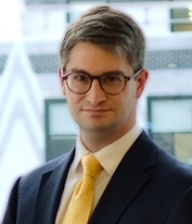 litigation. He is renowned for his representation of leading private equity investment firms, providing essential litigation and corporate deal support for a wide array of private and public transactions, including initial public offerings (IPOs) and special purpose acquisition companies (SPACs).
Mr. Raiti initiated his legal career in Washington D.C., where he began working with the Enforcement Division of the U.S. Securities and Exchange Commission. Here, he played a vital role in the development and litigation of various securities enforcement cases. His counsel has extended to investment banking firms and individuals involved in proceedings before FINRA and the SEC. Mr. Raiti
has also offered expert guidance to clients in federal and New York state courts, particularly in cases related to securities, complex commercial litigation, and constitutional law.
In addition to his legal career, Mr. Raiti has a versatile background in venture capital,international trade, and banking, where he has provided crucial securities regulatory guidance to startups and established financial institutions worldwide. His primary focus lies at the intersection of global regulatory compliance, payment systems, and financial technology(FinTech).
Mr. Raiti earned his Juris Doctor degree from the Kline School of Law at Drexel University in the United States and holds an undergraduate degree from Fordham University in New York City, where he studied the intersection of anthropology and economics in China and Asia-Pacific. He is admitted to practice law in New York, New Jersey, and the United States District Court for the Southern District of New York. In addition to his legal pursuits, Mr. Raiti is a skilled pianist and an active composer of classical music.