The Altru  Climate and Energy Network of innovations in is a member organization intended to foster the development of breakthroughs.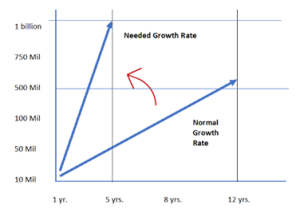 The Altru Climate Project is addressing the global climate/energy crisis by finding and scaling solutions. We solve the climate/energy challenge by helping companies grow 3 to 5 times faster through international expansion into new markets and distribution relationships with large global companies, governmental entities, utilities and access to sufficient capital.
Our vision is to take an idea working in one market and bring it to 50 markets through our global network of strategic partners and financiers. The network meets annually in New York and in Davos Switzerland to showcase the selected technologies to complete financings, licensing arrangements and joint ventures to dramatically accelerate these concepts in Rest of World.
KEY COMPONENTS
Investment Package. We use a standard template and format to make the investment assessment efficient for our investors. And to provide to our companies a world class presentation. It is produced by us, vetted and verified and is akin to an audit. A core of our due diligence. In the process of producing creates understanding.
Communications Platform. We utilize the content created in for outreach and create awareness for the company among those that may be interested. Editorial coverage in our newsletter of progress. We put this content on the plaTform accessible only by our network.
Introductions. We have a variety of tools bringing our network of people together.
Salons. Climate Investor Salons offer opportunity to bring companies to our network, visibility. See post
Conferences. Davos and New York. Climate Summit in Davos and Wall Street Green Summit in New York.
PROCESS
A network of members and affiliates around the world identifies companies and technologies that they believe are candidates to be part of network, listed on the marketplace for funding and partnerships.
Invitations to these events, and access to the platform is a primary benefit of membership in the Altru Network. influential like minded global network with a philanthropic mindset for innovation.
OUR ROLE
We are a combination of a media company and merchant banking function.Our role is the production of these tools, maintenance of this network, hosting of events introductions and facilitated transactions to close.  Our upside is on a success fee basis for funds raised, distributions partnership. Often in the form of equity. Long term relationships ongoing support for future rounds.