Investing in Climate and Energy Technology. New York, April 13, 14, 2023 

Altru Climate Project aggregates and curates' information to foster collaboration on climate and sustainability and support companies that can scale quickly for global impact.
thought leaders in New York in April 13 to see over 50 of the most promisting investment opportunities in over 10 areas of focus. The two day session will present thought leaders and Ecosystem Reports that profile the key actors, companies and technologies with potential for global impact. Limited space.  Attendance by application only. 
Date: Tuesday and Wednesday April 13, 14, 2023
Time: 9am – 6pm EDT
Agenda. Presentations and discussion and company presentations.
Network Reception at 5 pm
Location. Rockefeller Center. West 51st St at 5th Ave
Format. In Person.
Attendance by application only.
Hosted by: Altru Institute, PDIE
Altru Climate Project is hosting its first technology showcase and investment conference in New York City at Rockefeller Center April 13, 14  2023. A roundtable discussion and talks by investors and CEOs working in the initial Ecosystem Report topics. 
Companies: Companies and technologies in any area of climate and sustainability with the potential to scale rapidly and seeking global partners and investment should apply to present.  There is no fee for presenting selected as part of the Ecosystem Report.  To receive a package of information.  Company APPLY .
Active Investors: Targeted at strategic and financial investors focused in the sectors. There is no fee for active current qualified investors who complete the full application. Investor APPLY
Regular Attendance: All other categories can purchase a regular ticket. $995 fee includes a copy of the Database and the Initial Ecosystem Reports. Advance purchase.  Limited sponsorship opportunity to vendors and solution providers. For Regular ticket APPLY
Philosophy:  In the same way that we compressed the development of a vaccine from 12 years to 18 months, climate solutions must reach the market much faster as illustrated in this simple graphic.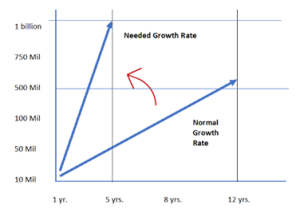 Coordination among scientists, engineers, entrepreneurs and policymakers can make this a reality.
Altru Climate Project mission is to find these technologies and provide them a platform. It has partnered with Tokyo and Berlin based Purpose Driven Innovation Ecosystem (PDIE Group) to identify the most promising technologies globally and Wall Street Green Summit the longest running Green Investment conference in the United States.