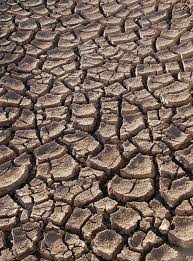 DESCRIPTION: Introducing Project Aqua, a solution crafted to collaborate with natural processes, enriching precipitation for an extended ski season and reservoir replenishment.
PROBLEM: Traditional snowmaking at ski resorts is cost-intensive and environmentally burdensome, compounded by global water scarcity issues.
SOLUTION: Project Aqua offers a subtle "push" to clouds, prompting the conversion of their moisture into rain and snow.
EVIDENCE: Proven success in transforming barren landscapes into productive terrain in a field test within a community.
IMPACT: Project Aqua promises to significantly lengthen and improve the ski season, concurrently addressing severe droughts and mitigating wildfire risks.
TECHNOLOGY: The ionization system emits negatively charged ions, fostering the creation of precipitation as evidenced by data.
MARKET FOCUS: Project Aqua envisions versatile applications, positively impacting water supply, land quality, and agricultural productivity.
SCALABILITY: The technology is designed to be portable and easily applicable in diverse settings, ensuring scalability.
STAGE: Project Aqua is currently in its startup phase, with a Series A funding round anticipated in the next six months.
IP: Project Aqua holds an extensive patent portfolio, accompanied by expertise in advanced computational analysis.
FUNDS: Seeking $2 million to initiate production and commercialization of initial devices for the targeted market.
RISK FACTORS: Acknowledging the challenges inherent in a startup, Project Aqua is a new company with limited resources and personnel.
The company's technology integrates advanced AI, numeric weather prediction, and cutting-edge weather sensor technologies to precisely monitor local weather and cloud movements. By applying targeted ionization, Project Aqua efficiently produces high-quality snow or rain in specific areas.
With an initial market focus on ski resorts, Project Aqua aims to provide immediate cost and environmental benefits. Beyond skiing, the technology has broader applications, addressing climate-related challenges like freshwater supply, drought relief, wildfire prevention, land improvement, and agricultural enhancement.
Emerging from a nearly completed SPAC financing in 2022, Project Aqua has secured substantial funding. Beyond weather modification, its technology holds promise in areas such as carbon recapture, wildfire reduction, and reservoir restocking.
Additional markets for Project Aqua include air pollution reduction, direct CO2 removal, meeting net-zero goals—especially for hard-to-abate industries—and generating carbon credits.
---
---
Access password projected profile. 
To learn more about this technology will take you to the landing page that explains access to companies.  Learn More
NOTE:  If you run, manage a company that should be profiled on this site. Apply to list