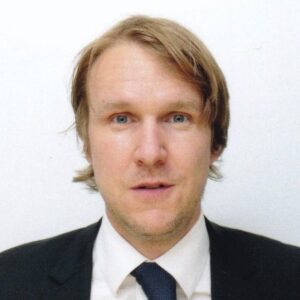 Aleks Mehrle is an accomplished individual, combining legal acumen with astute business development skills.
Holding a law license though not practicing, he has channeled his expertise into securing project-related financing by collaborating with investors and international financial organizations.
His responsibilities encompass project development and involve facilitating collaborations with prominent global partners across various sectors such as cybersecurity, education, energy, and innovation.
A Fulbright scholar, Aleks conducted extensive research on using US private equity to fund technology research and development in Ukraine, a project that aligns with his broader mission of facilitating international cooperation.
His career is characterized by diverse roles, reflecting his extensive knowledge and adaptable skill set. He served as in-house counsel, where his responsibilities included negotiating intellectual property license agreements and fostering new business prospects through strategic industry partnerships.
He has also held the position of Licensing Counsel at Sisvel US, where his work contributed significantly to the organization's goals and achievements.
Currently, Aleks is the VP of Strategic Partnerships at Aeros, a role where his skills in fostering collaboration and driving business development are at the forefront.
Furthermore, he is the Co-founding Campaign Coordinator of Trees for Peace: Global Campaign for the Children of Ukraine, a testament to his commitment to philanthropic efforts and making a positive impact on a global scale.
With a legal background, extensive business experience, and his role in driving meaningful change, Aleks Mehrle's career exemplifies the convergence of law, business, and philanthropy into a cohesive and impactful journey.
Mr. Mehrle currently resides in New York.