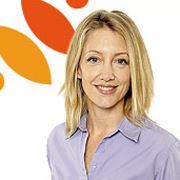 Divonne Holmes à Court serves as the Chair of the Raising Children Network (RCN) board, overseeing a vital online resource for parents across the globe.
The RCN website, supported by the Australian Government for over 15 years, provides essential information on child physical and mental health.
As the founder of RCN member, the Smart Population Foundation, Divonne was instrumental in developing the award-winning website, shaping its editorial policy, architecture, and design philosophy. She also orchestrated the creation of the Raising Children DVD, distributed to Australian parents immediately after childbirth.
Devoted to bridging science and education, Divonne actively supports translating brain development and pedagogy into innovative resources.
With extensive legal experience, including membership in the New York Bar Association, she has served as legal counsel for numerous companies over a quarter-century. Her board involvement includes the federal government's Youth Mental Health Foundation, the Aboriginal Australian Academy, SpinLab AG, and various entertainment companies.
Divonne currently divides her time between Berlin, Gstaad, and New York, participating in property development, neuroscience research, strategic investments, and supporting NGOs through a family foundation emphasizing education, climate policy, and the Ukrainian crisis. In a personal capacity, she extended a helping hand to 27 Ukrainians, providing refuge in Switzerland.
A graduate of Columbia University in bio-psychology and Boston University School of Law with a Juris Doctor, Divonne balances her board commitments while proudly raising two sets of twins.
Ms. Divonne is currently resides in the city of Berlin, Germany.