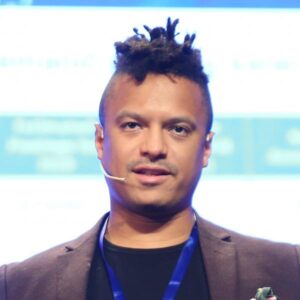 Djoann Fal embarked on his entrepreneurial journey in Asia at the age of 22, co-founding the successful tech company, GetLinks.
This venture became one of Asia's largest tech hiring marketplaces, securing an impressive $20 million in funding. However, a freediving accident dramatically altered the course of his life, prompting him to step away from the company.
Following this life-changing event, he founded Atlas Capital, an innovative climate and AI adaptation VC fund and venture builder focused on Southeast Asia.
The primary objective of Atlas Capital is to drive job creation through sustainable, green initiatives. Djoann's visionary mission is centered on building a sustainable future for urban environments and the younger generation.
His contributions to the tech and climate industries have earned him recognition as a Forbes 30 Under 30 honoree and Tatler Gen T. He is featured in esteemed media outlets and has authored "The Adaptive Economy," a book addressing critical global challenges and trillion-dollar opportunities.
As an ardent advocate for climate tech, he has invested in numerous companies and serves as an Angel Investor, actively engaged with the AngelList community.
Djoann's educational background includes a Master's degree in Management from ESCP Business School and a Bachelor's degree in Web Marketing and Data Analysis from EEMI.
His unwavering commitment to sustainability and innovative solutions is a driving force behind positive change for the planet and future generations.
Mr. Fal is located in Singapore.