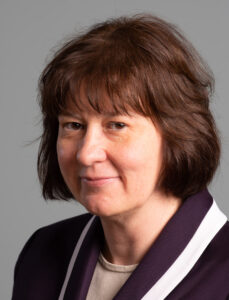 Eniko Fodor co-founded Verseon to address the stark lack of innovation in various aspects of drug development.
Her passion lies in spearheading organizations and teams to tackle complex scientific and technological challenges. Eniko has played a pivotal role in steering Verseon through multiple rounds of financing and substantial growth, shaping the company's technology platform and drug pipeline.
Prior to her involvement with Verseon, she served as the COO of Pulsent, where she authored the fundamental code that secured the company's initial funding.
With 25 patent families to her name, Eniko is a seasoned inventor. She holds a Bachelor of Science in Physics, earned from Universitatea Babes Bolyai in Romania. Eniko's dedication to driving innovation in drug development and her history of success in technology leadership roles make her a prominent figure in the industry.
Her commitment to advancing science and technology aligns seamlessly with Verseon's mission to revolutionize the field of drug development and improve the lives of patients worldwide.
Ms. Fodor is currently located in Fremont,California.