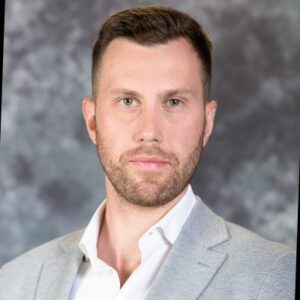 Ilya Dembitski currently serves as the Vice President of Mergers & Acquisitions at Curaleaf Holdings, a global leader in the cannabis industry.
In this role, Mr. Dembitski is responsible for shaping Curaleaf's strategic growth initiatives, executing transactions that add value to the company in high-growth areas of the cannabis sector, and ensuring the seamless integration of newly acquired assets into the Curaleaf portfolio.
Under his leadership, Mr. Dembitski has successfully executed nearly $1 billion in platform and add-on acquisitions, further expanding Curaleaf's global presence.
Before joining Curaleaf, Mr. Dembitski was an investor at ZX Ventures, Anheuser Busch InBev's innovation and investment arm, where he played a pivotal role in global investment strategy, deal negotiations, business development, and founder relations.
Ilya Dembitski's career began at Evercore Group, where he provided advisory services for M&A transactions totaling nearly $10 billion across various industries, including consumer, technology, media, industrials, and healthcare.
Mr. Dembitski holds a Master of Science (MSc) in Finance from the London School of Economics and Political Science (LSE) and a Bachelor of Arts (BA) in Economics with Honors from Kalamazoo College, where he graduated Magna Cum Laude and received the A.M. Fink Distinction Award in Business.
He is also certified with a Series 63 license and a Series 79 license, and is proficient in both English and Russian.
Mr. Dembitski currently resides in New York.