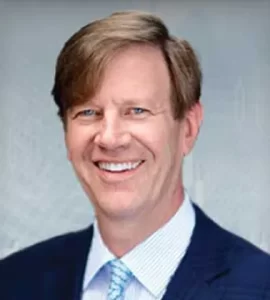 Mr. Hatfield brings nearly three decades of experience in the securities and investment industries.
As Founder, CEO, and Portfolio Manager at ICA, he oversees various investment vehicles, including the InfraCap Equity Income Fund ETF (NYSE: ICAP), InfraCap MLP ETF (NYSE: AMZA), InfraCap REIT Preferred ETF (NYSE: PFFR), Virtus InfraCap U.S. Preferred Stock ETF (NYSE: PFFA), and hedge funds.
His career spans roles as an investment banker, research director, and portfolio manager, with a focus on real or hard assets like energy infrastructure and real estate.
Before ICA, he collaborated with senior energy executives to acquire midstream MLPs, merging them to form NGL Energy Partners, LP (NYSE: NGL). He is a general partner in the publicly-traded company.
Prior to NGL, he managed portfolios at SAC Capital, joining from Zimmer Lucas Partners, where he led research. Earlier, he held leadership roles at CIBC/Oppenheimer and Morgan Stanley's investment banking units. His career began as a CPA at Ernst & Young.
Mr. Hatfield holds an MBA from the Wharton School, University of Pennsylvania, and a BS from the University of California, Davis. He also founded Tutoring America, a non-profit offering tutoring services and technology to underprivileged students to enhance math and English language arts learning.
He frequently features in Barron's, The Wall Street Journal, Yahoo Finance, TD Ameritrade Network, and Bloomberg Radio/TV.
Mr. Hatfield is located in New York.