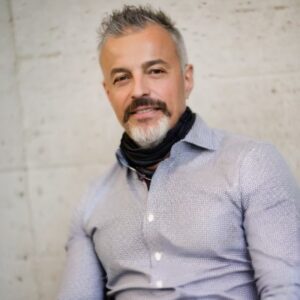 Lev Gelfer is an accomplished System Architect and Project Manager with a wealth of experience in the computer software industry.
His expertise encompasses Banking, Asset Management, Equities, Capital Markets, and the Software Development Life Cycle (SDLC).
He holds a Bachelor's degree in Computer Science and Applied Mathematics from Stony Brook University and is deeply engaged in the world of cryptocurrencies and blockchain technology.
Gelfer's career has encompassed several significant roles:
Lev Gelfer is currently the Chief Executive Officer at DeVol Network, where he is leading the development of a pioneering solution for crypto options, known as an Automated Market Maker (AMM) for crypto options.
Previously, he served as a Market Data Consultant at PIMCO, a major investment management firm, where he contributed his expertise.
He played a pivotal role as a Fixed Income e-Trading Architect at Bank of America, where he was instrumental in enhancing the bank's electronic trading systems.
Gelfer also served as a Software Architect at NOMURA FIXED INCOME SECURITIES PRIVATE LIMITED, focusing on the domain of fixed income e-trading.
Prior to that, he was involved in messaging protocol development for connecting public and private blockchains at K2N.io/goCypher.com.
Gelfer's background also includes a role as a System Architect and Project Manager at DataArt, a global technology consultancy.
His extensive experience as Vice President in Liquidity Risk Management at JPMorgan Chase & Co. demonstrated his specialization in liquidity risk analysis.
During his tenure as a Consultant and System Architect at Bank of America, he worked on projects related to fixed income prime brokerage and risk management.
Lev Gelfer's wealth of experience and strong knowledge base make him a valuable professional in software development, financial markets, and blockchain technology. His passion for cryptocurrencies and blockchain is evident through his ownership and advocacy in this innovative space.
Mr. Gelfer resides in New York.