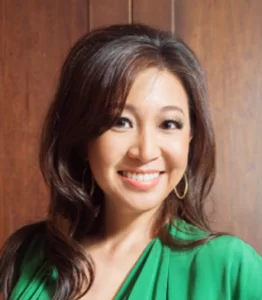 Peggy Liu, Chairperson of JUCCCE (Joint US-China Collaboration on Clean Energy), is a prominent environmentalist at the forefront of China's green transformation since 2007.
Revered as the "Green Goddess of China," Peggy leverages her extensive experience to advise governments and businesses across the globe on catalyzing large-scale societal changes, promoting sustainable innovation, and fostering collaborations with China.
A sought-after speaker, Peggy delivers keynotes worldwide, sharing her insights gained from tackling China's most challenging environmental issues like pollution, urbanization, epidemics, drought, obesity, and diabetes. Her unique "Tornado Leadership" methodology, informed by her work across policy, economics, technology, and spirituality, has been instrumental in driving transformative shifts in China.
Peggy Liu orchestrated the MIT Forum on the Future of Energy in China, leading to the inception of JUCCCE. She introduced Smart Grid technology to China, propelling the nation to the forefront of renewable energy investments globally. Her educational initiatives have trained over 1000 Chinese government leaders on ecocity development, contributing to China's leadership in building sustainable cities. She also played a pivotal role in China's transition to energy-efficient lighting and the promotion of planet-friendly dietary habits.
Peggy Liu is a World Economic Forum Young Global Leader, and her accolades include the "Nobel" of climate change. She holds a remarkable career spanning venture capitalism, e-commerce entrepreneurship, engineering, and consulting. Peggy is a Stanford and MIT-trained engineer and a former McKinsey consultant.
Ms. Liu currently resides in Hawaii.