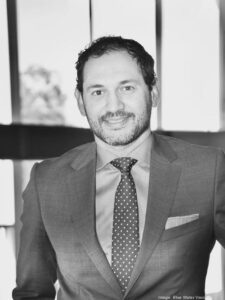 Joseph Hernandez is an established leader in biotech entrepreneurship and early-stage technology development. With a strong background in biology, epidemiology, molecular genetics, marketing, and finance, Mr. Hernandez has successfully founded or led six entrepreneurial companies, including Blue Water Vaccines.
These companies focus on cutting-edge biotech arenas, and he has raised over $150M in investment capital and commercialized respective products. As founder and CEO of Blue Water Vaccines, Mr. Hernandez is confident that this novel universal influenza vaccine will change the global approach to attacking influenza infection and burden.
He is also the CEO of Blue Water Acquisition, a SPAC evaluating healthcare companies for acquisition. He has led the development of life-changing healthcare treatments: a COVID-19 vaccine at Noachis Terra, innovative pain medication at Ember Therapeutics, and cancer therapeutics at Microlin Bio.
Mr. Hernandez earned his BS in Neuroscience, MS in Molecular Genetics and Microbiology, and MBA from the University of Florida, and will finish a MSc in Chronic Disease Epidemiology and Biostatistics from Yale University.